We Are Offering
Pure Elegance
The VS Stud farm is one of the leading & foremost authorities on horse training near Vadodara, with a top-tier clientele. VS Stud Farm is one of its kind that offers versatile facilities like horse riding training, out riding, stabling service and photography service. VS Stud Farm grew from a shared family passion for horses to become one of the biggest private horse-riding schools with their belief that – "riding is for everyone".
our trainers
We Have Experienced & Qualified Trainers.
Possessing skills and Knowledge.
we have top notch trainers who have aquired several awards in horse riding and are highly qualified to train you with efficiency.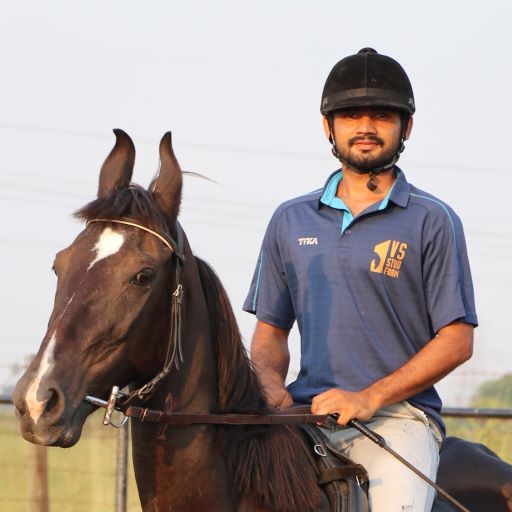 Showjumping, Eventing & Tent Pegging.
Showjumping & Tent Pegging
Our Horses
Meet Our Best Breeds of Horses
We have a range of well trained, well maintained and Healthy Breeds of Premium Horses.
@ VS Stud Farm
We Take Good Care of Your Horses
at Our Farm
Join Our Training Classes Today